North Georgia Car Accidents: What are YOU Doing Behind the Wheel? Attorney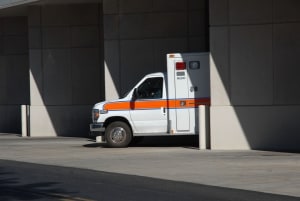 Most adults think they are good drivers but yet another study confirms that far too many of us take a "do as I say not as I do" approach to safety behind the wheel.
Our North Georgia personal injury lawyers routinely handle "accidents" that are caused by poor driving decisions, including distracted driving, tailgating, aggressive driving, speeding, drunk driving and driving too fast for road conditions. Now a study by Allstate Insurance confirms that most of us have a high opinion of our actions behind the wheel: 64 percent -- or almost two-thirds -- rate themselves as "excellent" or "very good."
It's the other guy we're worried about: Only 29 percent would give the same rating to close friends. Just 22 percent give the nod to other people their own age. Those routinely rated lowest include teen drivers (81 percent), senior citizens (70 percent) and parents with young children (33 percent).
Unless of course you are the parent with young children -- 64 percent of parents with children give themselves high marks. Even if they think fewer than one-third of other parents are up to snuff.
Men score themselves higher than women. Those with college degrees also see themselves as better drivers. Even politics plays a role: Republicans have a higher opinion of their driving abilities (70 percent) than do Democrats or Independents (61 percent)!
Common behaviors leading to car accidents include:
Nearly 90 percent admit to speeding.
About half admit to drowsy driving.
About 1 in 4 men admit to driving under the influence of alcohol or drugs.
More than a third of motorists admit to sending or receiving text messages or e-mails while driving.
Seven in 10 admit to nearly causing an accident due to distraction.
More than half have received speeding tickets or other moving violations.
Nearly 6 in 10 motorists have been involved in an accident.
And even confident drivers are concerned about Mother Nature. Two-thirds say driving in bad weather can increase the risk of an accident. Other environmental risk factors include driving near large trucks, and driving on the highway, over long bridges or through tunnels.
The AAA Foundation for Traffic Safety will likely release the results of its annual Traffic Safety Culture Index in comming weeks. Last year's study reached similar conclusions.
Perhaps most alarmingly, more than half of all drivers said they felt less safe on the roads than they did just 5 years ago. About half of those drivers cited distracted driving as the primary reason.
While you cannot possibly eliminate the risk of being involved in an accident with a careless or negligent driver, the message is clear: You and your family can reduce your risks by making sure your own driving habits are not putting you at undue risk. Wear your seat belt. Obey the speed limit and other traffic rules. Don't drive aggressively, and don't drive drowsy, distracted or drunk.
Together we can all do our part to make North Georgia roads safer.
If you are injured in an accident, contact the North Georgia Personal Injury Attorneys at The Law Office of Casey W. Stevens. Call 877-217-7230 for a free case evaluation. Representing clients in Atlanta, Alpharetta, Woodstock and all of North Georgia.