Nursing Home Abuse
Nursing Home Abuse Attorney - Alpharetta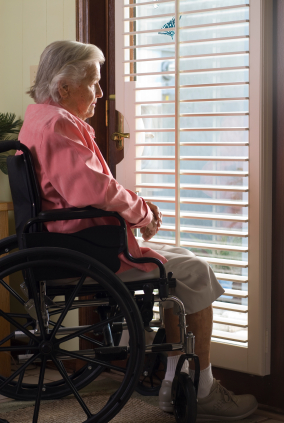 The difficult decision of placing an aging relative in a nursing home facility is done with care. You want to make certain that your parent, grandparent, aunt or uncle will be well cared for and comfortable. Finding out that a loved one has suffered an injury because of the neglect or negligence of a nursing aid or other health care professional can leave a family feeling guilty, helpless. But there is something you can do.
At The Law Office of Casey W. Stevens, in Atlanta, Alpharetta, Woodstock, Suwanee and Dawsonville, Georgia, we assist clients with personal injury cases involving nursing home injury or abuse. If a family member has been injured while in the care of a nursing home, contact our office today to speak with an attorney about getting the legal assistance you need. (770) 408-6364
Nursing Home Negligence
While nursing homes are heavily regulated by state and federal government, staffing concerns often lead to serious conditions. Our attorneys have obtained compensation for families whose loved ones have suffered from the following:
Bedsores
Drop or fall accidents
Broken bones
Pressure sores
Understaffing issues
Improper monitoring or supervision
Malnutrition
Dehydration
Nursing Home Abuse
Another negative result of understaffed nursing homes is the problem of abuse. If your loved one has unusual bruises, has a broken limb or shows any sign of abuse, contact our firm immediately.
If you are living under the financial pressure and physical pain brought about by a personal injury, we invite you to contact The Law Office of Casey W. Stevens, today. Call (770) 408-6364 for a free initial consultation. Visit us in one of our five Georgia locations, or we will come to you.