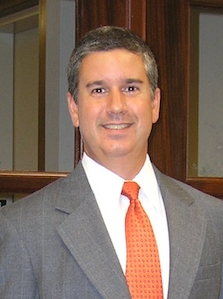 Casey William Stevens
The Law Office of Casey W. Stevens is a full service civil litigation firm specializing in the handling of serious personal injury and wrongful death cases. The firm's founder, Casey W. Stevens, is an experienced trial lawyer who has tried personal injury cases in the Superior, State and Magistrate Courts of the State of Georgia.
Prior to starting his own firm in 2001, Mr. Stevens worked as an insurance defense lawyer for Swift, Currie, McGhee & Hiers and Appelbaum & Associates. Mr. Stevens also worked for ten years as an insurance claims manager for several insurance companies. His insurance defense experience has provided Mr. Stevens with great insight into the way insurance companies and insurance defense lawyers handle and evaluate cases. His defense and insurance background gives Mr. Stevens a unique strategic edge in handling personal injury cases and maximizing the value of cases for his clients. This experience evolved into hundreds of happy clients over two decades.

When you hire a high-volume television law firm, you lose that personal touch. At the Law Office of Casey W. Stevens, we treat you like a person and not a number. You are kept informed of everything from start to finish related to your case at no cost to you. Every communication sent or received on your behalf generates a copy of that correspondence to you, so you have a sense of confidence your case is being handled with the utmost professionalism.
The Law Office of Casey W. Stevens prides itself in its work ethic, professionalism, and commitment to the personalized service of its clients. Mr. Stevens' work ethic is exemplified by the fact that he put himself through law school while working full time in the insurance claims industry. Through his professionalism and quality service to his clients, Mr. Stevens has earned the respect of both his clients and other lawyers. This is evident by the fact that Mr. Stevens receives the vast majority of his cases through personal referrals. These referrals come primarily from current and former clients, as well as other lawyers. Mr. Stevens believes that the receipt of referrals is the highest compliment a lawyer can be paid. As he puts it, "obviously, no one is going to refer you to someone they do not trust and respect."

The C.W. Stevens law firm handles nothing but personal injury and wrongful death cases in the Georgia. It has allowed us to build relationships with other attorneys, mediators and even judges throughout the state. Having those relationships gives our firm a distinct advantage over law offices that handle other areas of law on a regular basis. Attorney Stevens has five Atlanta area offices to serve you, but will travel throughout the State of Georgia to meet your needs.
We serve the entire state of Georgia. Call today for a free consultation. 770-408-6364

Education
J.D., Georgia State University College of Law, 1998
B. S. Finance/Management, University of South Florida, 1989
Jurisdictions Admitted to Practice Georgia State Bar, 1999
U.S. District Court Northern District of Georgia , 1999
Georgia Court of Appeals, 1999
Supreme Court of Georgia, 1999

Professional & Bar Association Memberships
Georgia Trial Lawyers Association
Member Since: 2002
Georgia Bar Association
Member Since: 1999
American Association for Justice
Member Since: 2002