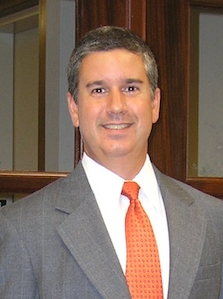 Casey William Stevens, Personal Injury Lawyer
The Law Office of Casey W. Stevens specializes in personal injury, wrongful death, medical malpractice, and workers' compensation claims throughout the State of Georgia. We have expanded to serve our clients at five metro Atlanta offices, and often serve families at their homes or in medical facilities. Big T.V. law firms use call centers and associates to evaluate and handle client cases. As the recipient of several prestigious awards, he has been selected for membership into The National Trial Lawyers: Top 100 Trial Lawyers and voted among the top 5% of attorneys in the state of Georgia by Super Lawyers. Attorney Stevens understands that when you hire a top personal injury law firm, you should expect your case to be handled by the primary attorney. Casey has all five-star reviews on Google and manages the legal aspects of all of his clients' cases personally. We believe communication is key. Your case won't be lost in the shuffle, and you won't be treated like a "number". Our clients love us because every communication sent or received on your behalf generates a copy of that correspondence to you, so you have a sense of confidence your case is being handled with the utmost professionalism.
Attorney Stevens has extensive experience in the areas of insurance claims, insurance defense, and civil litigation. He graduated with his Bachelor of Business Administration degree in 1988 and accepted a position as an insurance field adjuster for an insurance company. That position took him to North Carolina and Atlanta. He earned his way up the ladder to become a claims manager at McClarens, a global loss adjusting company. Feeling he was ready to progress to the next level in his profession, Attorney Stevens returned to college, when he was accepted into the highly competitive Georgia State University evening Juris Doctor program. Work ethic, professionalism, and commitment are the three driving factors that allowed Attorney Stevens to complete a five-year evening program while working full time and raising a young family. Upon graduation, he was offered a position as an insurance defense lawyer for Swift, Currie, McGhee & Hiers, and Appelbaum & Associates. Mr. Stevens' insurance claims management and insurance defense experience provided him with great insight into the way insurance companies and insurance defense lawyers handle and evaluate cases. His legal defense and insurance background gives Mr. Stevens a unique strategic edge in handling plaintiff personal injury cases and maximizing the value of cases for his clients.
Through the years Mr. Stevens has earned the respect of both his clients and other lawyers. The bulk of his cases come as referrals from other attorneys or prior clients. We won't take your case if we feel you would be better compensated by handling your case yourself. We'll even offer you advice on how to maximize your results.
The Law Office of Casey W. Stevens office locations are in Alpharetta, Atlanta, Dawsonville, Canton and Woodstock, GA. We offer complimentary case evaluations 24 hours a day and always return phone calls. If you are looking for a top-rated personal injury lawyer, call us today. We'd be happy to help!
We serve the entire state of Georgia. Call today for a free consultation. 770-408-6364
Education
J.D., Georgia State University College of Law, 1998
B. S. Finance/Management, University of South Florida, 1989
Jurisdictions Admitted to Practice Georgia State Bar, 1999
U.S. District Court Northern District of Georgia , 1999
Georgia Court of Appeals, 1999
Supreme Court of Georgia, 1999

Professional & Bar Association Memberships
Georgia Trial Lawyers Association
Member Since: 2002
Georgia Bar Association
Member Since: 1999
American Association for Justice
Member Since: 2002