Boat Accidents and PWC Accidents Attorney
Boating and Maritime Accidents Attorney - North Georgia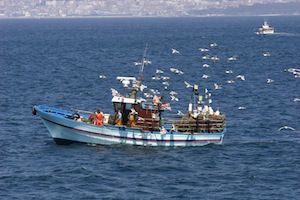 The Law Firm of Casey W. Stevens has access to maritime experts who specialize in analyzing boating accidents. We handle boating accident cases all over the country, including as far away as Arizona. As with all other injury cases, we do not collect fees from the client until the client has received a settlement.
According to the Georgia Department of Natural Resources, there were eighty-six watercraft related injuries and eleven fatalities on Georgia Lakes in 2008. Many of these injuries and fatalities were alcohol-related. Others were due to other types of negligence, which include not following boating laws, or having an unsafe vessel. The result of these errors includes boats and personal watercraft (PWC) colliding with each other, with someone in the water, or an occupant falling overboard.
Georgia has just over 192 miles of coastline on the Atlantic Ocean. These waters are also the home to boating and other maritime accidents. Cruise ships, barges, commercial fishing vessels and the like make their way up and down the Georgia coastline every day. Employees, guests and other occupants of these vessels expect the vessels are in good operating condition, and are being handled within the safety guidelines set forth for each of them. This includes operating the vessel in safe weather conditions.
When a vessel is not in proper operating condition, it may be caused by the negligence of the manufacturer, the owner, or in many cases the marina that rents the boat to another party. Determining this and other types of negligence require an attorney who has experience handling these types of cases.
If you have been in a boating accident, and would like to have a free consultation, contact the Law Firm of Casey W. Stevens today:
Casey W. Stevens
770-408-6364