Georgia Traffic Safety: Busing and Trucking Accidents in Focus
A recent trucking accident in Dawson County shut down Highway 52, according to Access North Ga. The accident happened when a tractor-trailer flipped just before 12:30 p.m. near Burt's Pumpkin Farm. The interstate was closed for more than four hours. The tractor-trailer was carrying frozen chicken, according to a Dawson County spokeswoman. The Department of Agriculture is investigating the accident.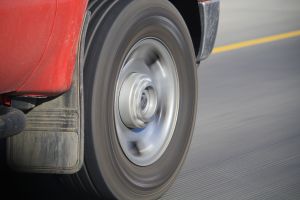 North Georgia trucking accident lawyers understand that large vehicles, such as tractor-trailers and commercial buses, pose serious threats to motorists on our roadways. The size and power of these vehicles greatly increase the risk for injury and death among motorists involved in an accident.
U.S. Congresswoman Nydia M. Velázquez, U.S. Senator Charles E. Schumer and Chairman Deborah A.P. Hersman of the National Transportation Safety Board (NTSB) met recently to reveal the findings of a six-month study. The study revealed the increased dangers that come with curbside buses. The agency is understaffed and the buses don't run out of terminals, making inspections more of a challenge.
The study was initiated by Representative Velázquez and Senator Schumer after a fatal bus accident in the Bronx that took the lives of 15 people and injured almost 20 more. It's the latest in a long string of high-profile busing and trucking accidents.
"Business and safety practices within the growing curbside bus industry create challenges for enforcement authorities and consumers alike when it comes to separating the safe operators from the unsafe operators," Chairman Hersman said.
Senator Schumer says it's clear that the safety measures haven't been keeping up with the growth of the industry. He says that the report should serve as a wake-up call for officials and that we need to sit down, examine the problems and create a comprehensive solution.
Rep. Nydia M. Velázquez (D-NY) says that all passengers, whether they're riding a city or using a commercial vehicle for a long trip, should feel safe. She adds that this study will be able to provide officials with the information they need to create up-to-date regulations to make these vehicles safer for everyone.
This is the first evaluation of its kind of the motorcoach industry. The report took a closer look into curbside carriers. These carriers can be classified as those that run along a schedule and begin/end at locations that are not bus terminals. These carriers can pick up or drop off passengers at a number of locations along the route.
Through the study, researchers looked at information from the Federal Motor Carrier Safety Administration (FMCSA) and conducted their own field work. This field work included inspections, compliance reviews, observations, focus groups and interviews.
The Study Concluded
Curbside carriers that have been in business for less than 10 years and have fewer than 10 buses are most likely to get into an accident and to violate safety regulations.
Curbside carriers had an accident rate 7 times greater than conventional buses from January of 2005 to March of 2011.
Since curbside carriers don't operate out of typical terminals, they have a less chance of being stopped for safety inspections.
The FMCSA doesn't have enough manpower to conduct every needed inspection. They have less than 900 personnel who are required to look over more than 760,000 carriers.
Driver fatigue is becoming more and more of a cause for accidents.
Carriers use bus brokers to sell tickets. The FMCSA doesn't regulate these sales, so there is no clear trail or records.
There have been five curbside bus accidents since March of 2011 that were investigated by the NTSB. These accidents killed 22 people and injured nearly 160. Until buses can be better regulated by officials and safety standards can be enforced, we continue to run at a high risk for these serious accidents.
If you or someone you love has been injured in a car or trucking accident, contact the Atlanta Personal Injury Attorneys at The Law Office of Casey W. Stevens. Call 877-217-7230 for a free case evaluation. We represent clients in Dawsonville, Atlanta, Suwanee, and throughout North Georgia.
Additional Resources
Hwy. 52 reopens after tractor trailer overturns, by B.J. Williams, Access North Ga