Atlanta School Bus Accident Under Investigation
It was something out of a parent's worst nightmare: a school bus accident in Atlanta sent more than a dozen children to the hospital after the bus overturned.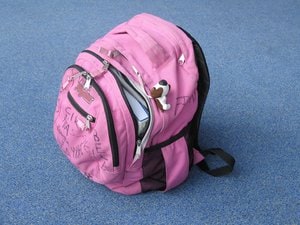 The wreck happened earlier this month. Our Atlanta school bus accident attorneys understand that officials are getting closer to determining what may have caused the bus driver to lose control, sending 16 East Hall High School students to the hospital with injuries.
According to The Atlanta-Journal Constitution, the driver, an employee of Hall County Schools, briefly blacked out in the moments before the crash, which happened just after 8 a.m. A spokesman for Hall County Schools said the 55-year-old driver was hired in 2008 and completed a battery of health tests before he was brought on board. All bus drivers, he said, submit to annual drug tests, as well as medical check-ups that might reveal problems that could render them unsafe behind the wheel. There was no indication, the spokesman said, that the driver was ill. What's more, his driving record was spotless.
The investigation into this case is ongoing, and the schools spokesman said he expects more medical testing will shed more light into exactly what may have caused the driver to lose consciousness.
Of all the students who were treated for injuries, one was rushed to a medical facility by ambulance and another 14 were taken by bus. An additional seven students were treated at the scene before being taken to school. One of those seven children was later hospitalized.
In this case, we realize it could have been much worse. In fact, it was less than two years ago when another school bus overturned in Carroll County, about 50 miles west of Atlanta, killing a 17-year-old student on board and injuring another 10. In that case, it was determined that the driver was a trainee. A driver trainer had been on the bus as well.
While our Atlanta school bus accident attorneys realize that these accidents almost certainly weren't intentional, that doesn't mean they may not have been preventable. We will be watching closely to see what the investigations reveal in terms of the contributing factors.
The National Highway Traffic Safety Administration estimates there are some 25 million school children in the U.S. who ride some 500,000 buses. Statistically, a school bus may be one of the safer ways a student can be transported. Still, it seems serious school bus accidents are reported almost daily.
In some cases, it may not be the fault of the driver, but rather the district, or maybe some combination of both. If the district didn't screen its employee properly, that could be one factor. When children are struck by a school bus, it can sometimes be the result of poor planning on the district's part, or an ineffective design for a crosswalk or school bus stop.
Each of these factors deserve to be weighed by an experienced Georgia school bus accident attorney who will for what's best for your child.
If you or your child has been injured in an Atlanta school bus accident, contact the Atlanta Personal Injury Attorneys at The Law Office of Casey W. Stevens. Call 877-217-7230 for a free case evaluation. Serving clients in Alpharetta, Atlanta, Woodstock, Dawsonville, Suwanee, and throughout North Georgia.
Additional Resource
Hall County school bus driver blacked out before wreck, By Mike Morris and John Spink, The Atlanta Journal-Constitution