Wife of Atlanta Braves Trainer Killed in Atlanta Car Accident with State Trooper
The Atlanta Braves are offering their condolences to one of their trainers, Jeff Porter, after the top trainer's wife was killed in what was reported to be an Atlanta car accident that involved a speeding State Patrol cruiser and the trainers SUV, according to The Washington Post.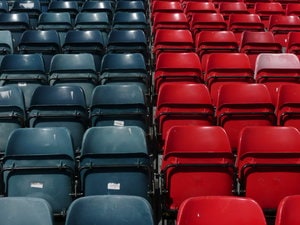 "Our thoughts and prayers go out to Jeff and Kathy's family, their son David and all their friends and loved ones," the team said in an e-mailed statement.
Our Atlanta car accident lawyers understand that traffic accidents that involve a law enforcement vehicles and other government property can be complicated by a number of factors. In this accident, eye witness reports indicate that the officer was speeding. Oftentimes, in these types of accidents, it's the investigators who are in charge of investigating themselves and the accident they were involved in. This can result in bias and unfair conclusions. For this reason, it's important for you to contact an experienced law firm with resources to help you fight for your rights after an accident with a government vehicle. In these cases you need strong representation to take on these agencies in order to secure the compensation you and your family deserve.
According to the Atlanta Journal-Constitution, the State Patrol has released minimal details regarding the collision that took the life of the trainer's wife. There has been one eye witness to come forward with his take on the accident. The witness works with the federal prison system in Atlanta. When the accident happened, the witness says that he had just got off work and saw the officer's cruiser speed past him just before 5:00 p.m., clearly exceeding the posted speed limit. He says he was getting ready to leave a BP gas station when he saw the accident happen.
"As soon as I saw him go past I said 'man I hope he don't hit nobody," the witness said. "Seconds later I heard a big blast."
At that time, Porter, his son and his wife were driving to go see the Chick-fil-A-Bowl game.
According to authorities, that's when the cruiser slammed into Porter's SUV, at the intersection of Memorial Drive and Capitol Avenue. His wife died at the scene of the accident. Porter, his son and another passenger were injured in the collision as well.
The officer in the cruiser involved in the accident was reportedly a 10-year veteran who was heading out to help about another officer in a chase on Interstate 20.
"Any personnel actions related to the crash will be based on the findings of the various investigations," said Georgia State Patrol spokesman Gordy Wright.
If you or someone you love has been involved in a car accident in Atlanta or elsewhere throughout Georgia with a government vehicle, the North Georgia Personal Injury Attorneys at The Law Office of Casey W. Stevens are available to discuss your rights. Call 877-217-7230 for a free case evaluation. Representing clients in Atlanta, Alpharetta, Woodstock and all of North Georgia.