Teens Facing Serious Risks for Car Accidents in Georgia through the Holiday Season
The number of car accidents in Atlanta is expected to increase through the busy holiday season. Chaotic and congested roadways increase the risks significantly for everyone, especially our younger, more inexperienced drivers. The Georgia State Patrol used the Thanksgiving holiday to begin reminding drivers of all ages to make sure safety is a top priority on every car ride.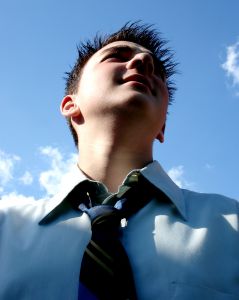 Each year, the Thanksgiving, Christmas and New Year's holidays substantially increase the risk of car accidents. Before the roadways get too congested, parents are urged to talk with the teen drivers in their life to discuss what they can expect with the holiday traffic and ways to help ensure their safety behind the wheel.
Our North Georgia car accident attorneys understand that the Georgia State Patrol investigated nearly 3,000 accidents, more than 1,000 injuries and more than 10 fatalities during the 2010 Thanksgiving holiday weekend. To say nothing of Christmas and New Year's.
The increase in traffic around the holidays greatly increases a teen driver's risks for a serious accident. Young drivers are urged to be cautious, alert and focused on our roadways at all times, but especially during such a busy holiday. Parents should talk with their young drivers about effective ways to avoid a holiday tragedy on our roadways.
According to Colonel Mark McDonough with the Georgia Department of Public Safety, alcohol-impaired drivers, speedy drivers and those who refuse to wear a seat belt are the top contributors to serious accidents on our roadways.
"Reducing the number of crashes...that's why we patrol - to save lives," said McDonough.
Discuss the following safety tips with your teen driver to help avoid a tragic holiday car accident:
Shut the phone off. Cell phone use gives a teen driver the same reaction time as a 70-year-old driver. Urge your teen driver to avoid other distractions as well, including eating, playing with the radio and sending text messages.
Limit the nighttime driving. Teens are twice as likely to get into an accident during the hours of 9:00 p.m. and 6:00 a.m. as they are during the daytime.
Keep it solo. Passengers greatly increase your teen driver's risks for an accident.
Slow it down. More than 40 percent of fatalities among drivers age 15- to 20-years-old reported speeding as a top contribute. Make sure your teen is aware of, and obey, posted speed limits and traffic signals.
Buckle up! Seats belts can reduce the risks of death by nearly 50 percent.
No drinking! Even though teens aren't old enough to drink legally, about a quarter of all fatal teen car accidents are caused by drunk teen driver.
The highest number of traffic accident fatalities that was ever recorded for the Thanksgiving holiday period was 43 in 1969. The lowest number every recorded was four in 1949.
If you or your teen driver has been injured in an accident, contact the North Georgia Personal Injury Attorneys at The Law Office of Casey W. Stevens. Call 877-217-7230 for a free case evaluation. Representing clients in Atlanta, Alpharetta, Woodstock and all of North Georgia.