Sheriff's Office Charges Man in Georgia Drunk Driving Accident
Officials have decided to charge a driver for a one-car accident in Georgia last February. The Rockdale County Sheriff's Office is charging the man with driving under the influence after the man drove his vehicle off Milstead Road, struck a culvert and vaulted into the air, according to the Rockdale Citizen.
The vehicle landed on its left side, rotated clockwise, rolled and hit a guide wire and a telephone pole. A passenger ejected from the vehicle sustained critical injuries and was taken to Grady Memorial Hospital.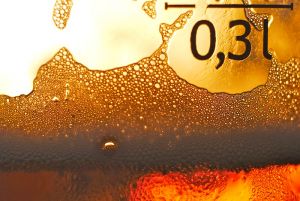 The driver turned himself in to the Sheriff's Office the day after his blood alcohol test results were received by the department. The man is also charged with serious injury by motor vehicle and improper lane change.
Our Dawsonville personal injury attorneys understand the dangers that drunk drivers pose to innocent motorists on our roadways. As we recently reported on our Georgia Injury Attorney Blog, the National Transportation Safety Board is targeting these drivers on their "most wanted" (NTSB) list. This list is made up of motorists most at risk of causing or being victimized by a traffic accident. The NTSB also provided a number of recommendations for government to help reduce the risks of drunk driving accidents on our roadways.
According to the National Highway Traffic Safety Administration, nearly 11,000 people were killed in motor-vehicle accidents that involved an alcohol-impaired driver in 2009 alone. These accidents accounted for roughly a third of all traffic accidents for the entire year. It's estimated that someone is killed in an accident that involves one of these intoxicated drivers every 48 minutes of every day.
Of these deaths, more than 7,000 occurred to the impaired drivers, nearly 2,000 fatalities were passengers, more than 1,000 were of occupants of other vehicles and nearly 1,000 were non occupants, such as bicyclists or pedestrians. In 2009 alone, nearly 1,500 of these fatalities occurred to children age 14 and younger. Fatal accidents that involved an alcohol-impaired driver in 2009 were four times higher during the nighttime than during the daytime. Georgia drunk driving accidents claimed nearly 400 lives.
What You Should do if You see a Drunk Driver
If you see a car that is swerving in and out of lanes, driving too slow or too fast or braking erratically, call police.
Keep a safe distance away from them. Officers recommend that you leave the enforcement efforts to them. Your only job is to report the driver.
Try to get the make, model and color of the vehicle. Do not get too close to the vehicle to obtain this information.
Call local authorities and give them this information, with the license plate number if possible.
Tell authorities the location of the vehicle and which direction it's headed.
Let police handle it from there. Do not get near the vehicle and endanger yourself or other motorists.
If you or a loved one has been injured in a vehicle accident with a drunk driver, contact the Atlanta Personal Injury Attorneys at The Law Office of Casey W. Stevens. Call 877-217-7230 for a free case evaluation.