Sanitation Worker Loses Leg in Garbage Truck Accident in Georgia
A 21-year-old sanitation worker was recently injured as he was riding on the back of a garbage truck when an SUV slammed into that back of it on just north of Thomson Road on South Houston Lake Road, according to The Sun News. The young worker was pinned between the two vehicles and emergency responders amputated his leg on scene. The sanitation worker and the driver of that SUV were transported to The Medical Center of Central Georgia. The truck was owned by Centerville Sanitation, which is a private company that is employed by the city of Centerville.
The Georgia work accident happened shortly after 6:00 a.m. Officials are still investigating that crash.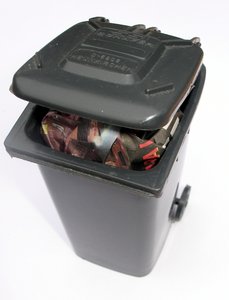 Our workers compensation attorneys understand that garbage truck workers are at an extremely high risk for accidents. As a matter of fact, the U.S. Bureau of Labor Statistics reports that the solid waste collection industry continues to have the 5th highest fatality rate in the United States. These jobs have not only increased in numbers, but have increased in the levels of danger as well. It's estimated that roughly 60 employees die in this occupation every year.
In the U.S., the general public does not often appreciate the important role that these workers play in our everyday lives. These jobs are not only necessary, but they're demanding, difficult and dangerous as well. Unfortunately, they're also thankless most of the time, too. Car accidents are already responsible for more than half of all work-related accidents in the United States. Sanitation workers should consult an experienced workers' compensation firm if involved in an accident.
These workers have to work early hours in dangerous conditions. They're required to maneuver large vehicles, lift heavy loads, operate the dangerous compacting machinery and handle dangerous waste materials. The risk of an accident with a motor vehicle is always present. The accidents these workers face are high in number and commonly catastrophic in nature.
To help avoid injuries, the National Institute for Occupational Safety and Health (NIOSH) recommends that workers and employers take the following steps:
-All drivers and collectors must be trained to remain aware of the hazardous areas around a refuse-collection vehicle.
-Workers whose responsibility is to the pick up the garbage should ride inside the cab of the vehicle when traveling to or between collection routes rather than on the side steps of the truck.
-Workers should only ride on the steps when moving forward for a short distance and when traveling under 10 miles per hour.
-Drivers should keep on-foot workers in sight at all times.
-All workers should wear safety equipment, including slip-resistant footwear, protective eye wear and highly visible colored clothing.
"It's vital that Americans become aware of the dangers that such situations cause to the men and women working on and around the nearly 135,000 garbage trucks operating on U.S. streets. We must prevent the resulting accidents and injuries," said NSWMA Safety Director David Biderman.
If you or someone you love has been injured at work in Georgia, contact the Atlanta Personal Injury Attorneys at The Law Office of Casey W. Stevens. Call 877-217-7230 for a free case evaluation. Serving clients in Alpharetta,Woodstock, Dawsonville, Suwanee, and throughout North Georgia.
Additional Resource
Sanitation worker loses a leg after he is struck by vehicle in Centerville, by Becky Purser, The Sun News