NTSB Recommends Full Ban to Help Curb Distraction-Related Car Accidents in Georgia, Nation
Earlier this month, the National Transportation Safety Board (NTSB) called for the first-ever nationwide ban on drivers using portable electronic devices at the wheel, according to CBS Atlanta. This recommendation is looking to get all 50 states, as well as the District of Columbia, to ban the use of these devices, except for in emergencies and for devices that aid safe driving. In addition to the ban, the NTSB asks that all states redesign enforcement efforts to educate and to raise awareness about these dangerous behaviors. The enforcement efforts can be part of the solution to help reduce distraction-related car accidents in Georgia and elsewhere, says the NTSB.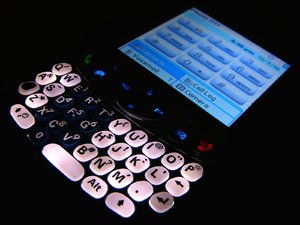 "According to NHTSA, more than 3,000 people lost their lives last year in distraction-related accidents," said National Transportation Safety Board Chairman Deborah Hersman. "No call, no text, no update, is worth a human life."
Our North Georgia car accident attorneys understand that this recommendation comes as a result of a recent meeting where NTSB officials discussed distraction-related accidents in the U.S., specifically a fatal accident in 2010 in Gray Summit, Missouri. In this accident, the 19-year-old driver blamed was making phone calls and sending text messages seconds before the accident.
State law in Missouri says that drivers under the age of 21 cannot text behind the wheel. But Missouri isn't the only state having trouble pushing these laws. Many states make it illegal for drivers to text, but not illegal to talk on the cell phone. Law enforcement officers have a hard time determining if a driver was dialing a phone number, which is oftentimes legal, or sending a text message, which is most times illegal. A federal ban may be the only way to wash out the gray areas of these laws and truly make an attempt at safer driving behaviors.
"Making citizens safer is one of the most important roles of government," said Janet Froetscher, president of the National Safety Council (NSC). "We are hopeful that legislators across the nation will recognize the value of NTSB investigations and recommendations and take the necessary actions proposed by NTSB to make our roadways safer for everyone."
The NSC largely supports the NTSB and its recommendation. According to the council, more than 1 million traffic collisions are caused by distracted drivers each year. These accidents account for one out of every four accidents on our roadways. If drivers aren't willing to take personal safety into their own hands, a federal ban may be the only way to effectively ensure their safety.
According to the Governors Highway Safety Administration, drivers under the age of 18 and school bus drivers in Georgia are prohibited from using a cell phone at the wheel. All drivers in the state are prohibited from text messaging while operating a motor vehicle.
"Needless lives are lost on our highways, and for what? Convenience? Death isn't convenient," Hersman said. "So we can stay more connected? A fatal accident severs that connection."
Whether it be more laws, a full ban or solely driver responsibility, residents are urged to practice safe and alert driving habits behind the wheel to help ensure the safety of everyone on our roadways.
If you or a family member has been injured in a distraction-related traffic accident, contact the North Georgia Personal Injury Attorneys at The Law Office of Casey W. Stevens. Call 877-217-7230 for a free case evaluation. Representing clients in Atlanta, Alpharetta, Woodstock and all of North Georgia.