North Georgia Personal Injury Lawyers wish you a Safe and Enjoyable Labor Day Weekend
Alpharetta Personal Injury Attorney Casey W. Stevens and the staff at our law offices wish you a safe and enjoyable Labor Day weekend.
Please don't drink and drive, buckle up, avoid distractions and allow plenty of time to reach your destination. Labor Day brings an increased risk of car accidents in Dawsonville, Alpharetta, Woodstock and elsewhere in North Georgia.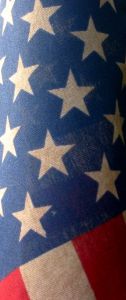 The Atlanta Motor Speedway is expecting more than 100,000 fans for a triple-race holiday weekend. AAA reports more than 31.5 million travelers are expected to venture at least 50 miles from home over the weekend. Of those, 27.3 million are expected to travel by car, slightly more than last year.
The Cedartown Standard reports Georgia State Troopers and local law enforcement will be out in force and traffic is expected to be heavy. Fourteen motorists died in Georgia traffic accidents during Labor Day last year. There were more than 2,500 crashes and 1,000 injuries, according to the Georgia Department of Transportation.
"Alcohol, speed, and occupant protection violations are the primary contributing factors in fatal traffic crashes in our state," said Colonel Mark McDonough.
The National Safety Council estimates 400 motorists will die in traffic accidents this year and nearly 40,000 will be seriously injured.
The National Highway Traffic Safety Administration is sponsoring a nationwide campaign dubbed "Drive Sober or Get Pulled Over." The government reports someone dies in a drunk driving accident every 23 minutes between midnight and 3 a.m.
In 2009, about 11,000 motorists died in drunk driving accidents -- accounting for about one-third of the nation's traffic deaths. Those most at risk are drivers 21 to 34 years old.
"Law enforcement officers across the country are out in force, cracking down on anyone who breaks the law and drives drunk," said NHTSA Administrator David Strickland. "If you've had too much to drink, don't even think about getting behind the wheel. You may not see them, but they will see you. Don't risk it."
The nationwide effort will involve more than 10,000 police departments.
The GHP is also promoting the "Bee a Buckler" program, which encourages motorists to buckle up. Historically, as many as 35 motorists have died on Labor Day weekend in Georgia. The NSC reports seat belts could save nearly 150 lives over the three-day weekend.
Weekend safety tips include:
Get plenty of rest and allow plenty of time to reach your destination.
Wear your seat belt.
Don't drink and drive.
Avoid distraction.
Avoid speeding or other forms of aggressive driving.
Pay particular attention when traveling in or around road-construction zones.
We hope you enjoy the final holiday weekend of the summer with friends and family. Please celebrate responsibly, don't drink and drive and stay safe on the roads.
If you are injured in an accident, contact the North Georgia Personal Injury Attorneys at The Law Office of Casey W. Stevens. Call 877-217-7230 for a free case evaluation.