Motorists at High Risk of Car Accidents in Georgia Says State Patrol
According to a recent release from the Georgia State Patrol, motorists are urged to make their your cars, trucks, vans and SUVs are ready and properly equipped before venturing out on summer road trips.
Colonel Bill Hitchens, the Commissioner of the Georgia Department of Public Safety, says that the summer's heat can increase your chances of a car accident in Georgia or of being stranded on the side of the road. Georgia State Troopers and Motor Carrier Compliance Division (MCCD) Officers see an increased number of both on our Georgia roads this time of year.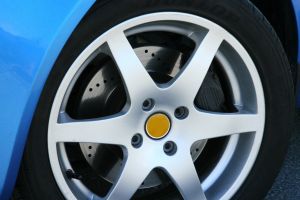 Our Woodstock personal injury attorneys can't stress this enough. All motorists are asked to be extra cautious during the summer. Be sure that your child or your pet is not left unattended in your vehicle as temperatures can quickly turn deadly when your car is off, even if the windows are down.
"Do not leave children and animals unattended," Colonel Hitchens said. "Teach children that a car or truck is not a play area and be sure to lock your vehicle." He also urged driver to remember to check the entire interior of their vehicle for children or pets.
You are also urged to keep a close eye on your tires. Make sure that they're not underinflated and that they're not too worn. These conditions and the summer heat can produce deadly results.
"Tires are especially vulnerable to blow-outs when the weather gets hot," he noted. "When tires are neglected and aren't inflated to the proper recommended pressure, blow-outs can occur and cause the driver to lose control of the vehicle." Hitchens also points out that the extra weight that comes along with summer travel can greatly increase the stress on your vehicle's tires. The weight from your luggage and passengers only increases friction between your vehicle's tires and the pavement. Make sure that you rotate your tires regularly and that they have adequate tread and that they're inflated to the correct level.
Georgia State Troopers and MCCD Officers will be keeping a lookout for motorists that are stranded on the side of the road during these hot months and will be helping out any stranded motorists if need by.
Troopers insist you check the following in your vehicle:
Make sure that fluids are properly filled to the correct levels.
Regularly inspect your engines hoses and belts. Make sure none of them have cracks or leaks.
Check your windshield wipers. You should check to make sure they're working well. You should replace them immediately if not.
Make sure your vehicle has an roadside emergency kit, including a flashlight, jumper cables, a cell phone, gloves, non-perishable food, extra clothes, first-aid kit, spare washer fluid, a jug of water and other tools.
Make sure your cell phone is charged so that you can call for help in case your car breaks down, lose power in your car or truck or you're stranded on the side of the road.
"Any defects found with your vehicle should be repaired immediately," Colonel Hitchens said.
If you or a loved one has been injured in a car accident, contact the Atlanta Personal Injury Attorneys at The Law Office of Casey W. Stevens. Call 877-217-7230 for a free case evaluation.