Getting Your Medical Bills Paid Following a Georgia Car Accident Attorney - Part I
I've Been in a Car Accident in Georgia, Who Will pay my Medical Bills?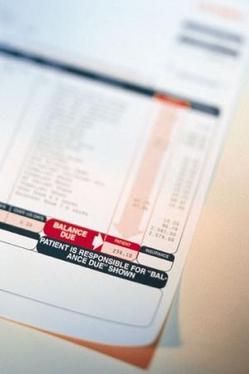 Imagine you are driving home one afternoon when, suddenly and without any warning, you are involved in a violent car accident. You're rushed to the hospital by ambulance, and spend months receiving medical treatment from doctors and therapists. Dealing with the physical pain and trying to go about your normal activities of daily living can be difficult enough, but dealing with the mounting medical expenses is often just as stressful. What are your options for getting those bills paid? Do you need to hire a Georgia licensed personal injury lawyer to help you get them paid? These are two of several questions injury victims are faced with after a motor vehicle accident.
What is the Law in Georgia Regarding Compensation After a Car Accident?
According to the Georgia Department of Transportation's most recent crash report, an average 2,394 people are involved in a Georgia car accident each day. Whether it is a car, truck, motorcycle, boat, golf cart accident, or other type of accident, under Georgia law, if you suffer injuries as a result of the negligent conduct of a person or business entity, you are allowed recovery against the at-fault party for the full amount of the following:
Economic Damages Such as:
Medical expenses
Lost wages
And General Damages Such as:
Pain and suffering
Permanent disability
Disfigurement, etc
Who is Responsible for Paying my Medical Bills After a Georgia Automobile Injury?
This is the number one thing I have to explain to most of my clients when they come in to meet with me in one of my Atlanta Injury Law Offices. Something you'd likely never know unless you become an injury victim from accident.
If you are at fault, and are insured and have medical payments coverage on your policy, or if you have health insurance, one of your insurance companies would pay for your medical claims as your treatment is delivered.
If you are at fault, and are not insured by motor vehicle or health insurance, those medical costs would come out of your pocket.
If you are not at fault, typically your medical expenses will be paid by the insurance company of the at-fault driver. However, recovering for these losses from the other person's insurance company requires one of the following:

A settlement agreement
Obtaining a jury verdict at trial
In either circumstance, your claim for medical expenses, lost wages and general (pain and suffering) damages is paid in the form of a single lump sum based on all of these elements of damages. For this reason, a settlement or a jury trial almost always occurs once all medical treatment is concluded. This is because a full and fair evaluation of your case can usually not be completed until that time.