Fatal Vehicle Accidents Decrease Nationwide, But Car Accidents in Georgia Still Too High
The U.S. Department of Transportation is celebrating decreases in the total number of fatal car accidents in Georgia and elsewhere from 2009 to 2010. While this is good news, the fatality statistics among many accident categories saw a significant increase, including fatalities that resulted from pedestrian, motorcycle, trucking, van and bicycling accidents, according to the National Highway Traffic Safety Administration (NHTSA). These results illustrate that even more needs to be done among law enforcement officials, communities and all drivers to help make traveling in a motor vehicle safer for everyone.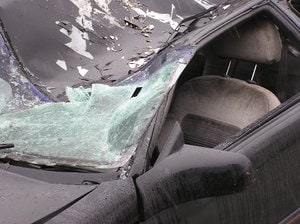 The NHTSA's reduction claim comes with the new release of the 2010 traffic accident statistics. This is the most up-to-date data available regarding accidents across the United States. This nationwide data concludes that roughly 32,900 people were killed in traffic accidents throughout 2010. While the number of fatalities overall decreased from the previous year, the number of injuries increased from 2.2 million to 2.4 million.
Our North Georgia car accident attorneys understand that these statistics illustrated the fewest number of traffic crash fatalities since 1949. Still, there were a number of traffic incidents that saw steep increases in fatalities. Many believe that this reduction in traffic fatalities mainly had to do with the struggling economy. As residents start to see a turnaround in their finances, more tend to hit the road taking vacations and traveling more overall. With more travelers setting out, we can expect to see an increase in our risks for a fatal accident. As a matter of fact, as 2010 came to a close, the number of accidents shot up, indicating more travelers with a better economy.
In an effort to help to focus in on what is causing most of our accidents on our roadways, the NHTSA has come up with two new measuring sticks to calculate both distraction-related accidents and alcohol-impaired accidents. Distraction-related crashes account for about 25 percent of all crashes on our roadways each year. These statistics are increasing as technology becomes more readily available to drivers. These accidents are completely preventable, but without the proper laws and the proper enforcement they'll continue to plague our streets.
Secondly is the alcohol-related accident measure. This is used to get a closer look into the effect of alcohol-impaired drivers on our roadways. About a third of all accidents are caused by a driver who is under the influence of alcohol at the time of the accident.
In 2009, there were just fewer than 1,300 fatalities on Georgia roadways. That number decreased by less than 50 in the 2010 statistics. This illustrates how dangerous our roadways still are despite the advancements in law enforcement efforts and safe-car technology.
Department of Transportation Secretary Ray LaHood says we're making notable progress when it comes to safer roads.
"While we have more work to do to continue to protect American motorists, these numbers show we're making historic progress when it comes to improving safety on our nation's roadways," he said.
If you or a family member has been injured in a car crash, contact the North Georgia Personal Injury Attorneys at The Law Office of Casey W. Stevens. Call 877-217-7230 for a free case evaluation. Representing clients in Atlanta, Alpharetta, Woodstock and all of North Georgia.