Efforts of Officers throughout the State to Reduce Risks of Drunk Driving Accidents in Georgia Attorney
According to the Governor's Office of Highway Safety Public Information Unit, law enforcement agencies throughout the state will be combing our roadways for intoxicated drivers from now through the end of the holiday season. During this time, many residents venture out to visit with friends and family members to celebrate the holidays. Many of these celebrations involved alcohol, which is no threat until someone gets behind the wheel after drinking. Officers will be on the lookout for these dangerous intoxicated drivers to help reduce the risks of drunk driving car accidents in Georgia, according to WALB 10.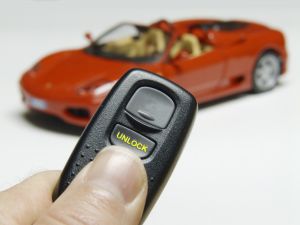 Even though our state saw more than a 10 percent decrease in the number of impaired driving facilities last year, the truth of the matter is that the risks are still present and increased during the holiday season. Officers throughout the state will be on the hunt for drunk drivers from the 16th of December through the 2nd of January. This is all a part of the yearly driving enforcement effort and is part of the "Drive Sober Or Get Pulled Over" campaign.
Our North Georgia wrongful death attorneys understand that officers throughout the state will be practicing their zero tolerance policy. Officials report that if you're pulled over and produce a blood alcohol concentration (BAC) of more than 0.08, you will be arrested. Drivers are asked to stay sober behind the wheel not only to avoid a costly arrest, but to avoid a potentially fatal accident.
"Don't let your holiday season end in arrest, or worse, death. It doesn't matter if you're buzzed, had one too many or way too many. It's just not worth the risk." said GOHS Director Harris Blackwood.
In December of 2009, there were nearly 800 people killed in drunk driving accidents in the U.S.
The drunk driving enforcement effort is all a part of the nationwide effort to hunt down these dangerous drivers. According to the National Highway Traffic Safety Administration (NHTSA), drunk driving accidents account for about one out of every three fatal car accidents in the country.
"This holiday season, we're stepping up our efforts to get drunk drivers off our roads and reminding Americans 'drive sober, or get pulled over,' " said Transportation Secretary Ray LaHood.
In 2010, there were nearly 300 people killed because of drunk driving accidents in Georgia. These accidents accounted for nearly a quarter of all fatal accidents on our roadways.
In 2010, there were nearly 10,500 people killed in the U.S. because of alcohol-related accidents. This number included nearly 420 that happened in the second half of December, during the holiday season.
"There are so many other costs associated with a DUI arrest or conviction -- attorney fees, the court costs, increased insurance premiums," said Cpl. Christopher A. Wright, assistant post commander at Georgia State Patrol.
If you or someone in your family has been injured in a traffic accident with an intoxicated driver, contact the North Georgia Personal Injury Attorneys at The Law Office of Casey W. Stevens. Call 877-217-7230 for a free case evaluation. Representing clients in Atlanta, Alpharetta, Woodstock and all of North Georgia.