Drowsy Driving Prevention Week to Raise Awareness of North Georgia Car Accident Risks
"Drowsy driving kills, just as sure as drunk, drugged and distracted driving does," AAA Foundation for Traffic Safety president and CEO Peter Kissinger.
According to CBS Atlanta, about a third of surveyed drivers admit to driving while drowsy at least once in the last 30 days. That's surprising because the same study, conducted by AAA, concluded that more than 95 percent of drivers feel that this driving habit is completely unacceptable.
These types of car accidents take the lives of more than 1,500 people and injure another 71,000 each year. More than 100,000 accidents are caused every year from drowsy drivers.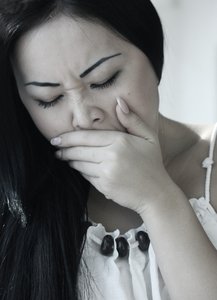 Our North Georgia car accident attorneys applaud the recent partnership between the National Sleep Foundation and the AAA Foundation for Traffic Safety. These two organizations have teamed up to push Drowsy Driving Foundation Week. This week-long campaign is taking place from the 6th to the 12th of November and is being used to raise awareness in motorists about the very real dangers of driving while drowsy.
Drowsy drivers are believed to be involved in one out of every six fatal car accidents and one out of every 10 injury-resulting accidents.
Many drivers are unable to recognize the symptoms of drowsy driving. They also tend to underestimate the dangers and the risks that they face when they're driving while tired. As a result, innocent motorists are too often put at risk.
What's most alarming about these statistics is that drivers oftentimes fall asleep while traveling on roads with high speed limits, like on interstates. Drowsy Driving Prevention Week is here to help educate drivers about the risks and to share some important safety tips to help prevent one of these accidents.
You Might be Driving While Drowsy if You
Have a hard time keeping your eyes open and your head up.
Have a difficult time focusing on the roadways.
Have a hard time keeping your vehicle in the lane.
Have a tough time remembering the last few miles you've driven.
Feel restless, irritable or aggressive.
Miss street lights, signs and exits.
Safety Tips to Avoid Drowsy Driving
Stop and take a break from driving every two hours of every 100 miles.
Pull over and stop if you start to feel sleepy.
Make sure you get at least seven hours of sleep the night before a long car trip.
Always drive at times when you'd normally be up and awake.
Travel with a passenger who is awake.
One of the most common mistakes that drivers make when they start to feel drowsy is that they try to power through it. There's nothing worse you can do!
"We need to change the culture so that drivers recognize the dangers, appreciate the consequences and most importantly, stop driving while sleepy," said Kissinger.
If you or a loved one has been involved in an accident with a drowsy driver, contact the North Georgia Personal Injury Attorneys at The Law Office of Casey W. Stevens. Call 877-217-7230 for a free case evaluation. Representing clients in Atlanta, Alpharetta, Woodstock and all of North Georgia.