Dawsonville Personal Injury Lawyer
If you or a loved one have been injured due to the negligence of another person, you may be entitled to compensation; but navigating the legal system can be overwhelming, confusing, and stressful. That's where personal injury lawyers come in. The Casey W. Stevens Personal Injury Law Firm team can assist you in getting the compensation you deserve. From understanding the role of a personal injury lawyer to filing a claim and seeking compensation for everything you are entitled to, we've got you covered. We'll also address common questions like how much it costs to hire a personal injury lawyer and how long it takes to settle a claim. Our expertise and specialization in this area ensure that we provide top-notch legal services to our clients – with no fees unless we win for you!
Why Choose the Casey W. Stevens Personal Injury Law Office?
Unlike the "big T.V." lawyers, where you are "assigned" house counsel, you will be working directly with the team who talks to you during your initial consultation. The attorney-client relationship is extremely important to us. We prioritize clear communication, personalized attention, and expertise in navigating the legal system. Our clients love us because they know when they email or call us, we are there to respond to their questions at all times. Phone calls and emails are answered or returned within hours, and by a person who is working directly on your case.
Personal Injury Law - It's Our Speciality
The Casey W. Stevens Personal Injury Law Firm was established over two decades ago, but Attorney Stevens started his career in 1989, working as an insurance claims adjuster for some of the largest insurance companies in the world. Once he completed law school, he worked as an insurance defense lawyer for two major Atlanta law firms. This experience resulted in unique and strong qualifications in helping injury victims with all types of personal injury cases. Just like doctors, lawyers have specialties. Hiring a seasoned personal injury lawyer to handle your case is extremely important. Our team has extensive knowledge of the legal system in Georgia and a proven track record of successful outcomes for our clients.
How do I Know If I Have a Case?
If you were in an accident that involved injuries, consulting with a personal injury lawyer is important. Like any other business, insurance companies are in business to make money, and insurance adjusters are not there to help you. An insurance adjuster's job is to keep as much money as possible in the pockets of their employers. They will often either try to deny a claim, claim comparable negligence, or undervalue a claim. To determine if you have a personal injury case, call us today for a complimentary case evaluation. We will review the facts of the case, review financial recovery options, and let you know if we can help you recover more than you would be able to on your own. In fact, not only will we not take your case if we don't think you will end up with more in your pocket without us; but we will also give you the advice you need to get compensation on your own.
The Process of Filing a Personal Injury Claim
The step-by-step process of filing a personal injury claim begins with an initial consultation and case evaluation to assess the viability of your case. We start with collecting police reports and other facts regarding the accident, including photographs and witness statements. We give our clients advice on when and where to receive medical evaluations and treatment. If you do not have medical insurance, we are often able to secure top-notch treatment for you from our team of physicians who are willing to defer payment until your case is settled. Medical treatment and documentation play a vital role in establishing the extent of your injuries. Once you have been released from treatment, we will gather all of your medical bills and present the insurance company with a demand for payment. The insurance company will then either pay the demand, deny the claim or agree to negotiate the claim. During this process, we will advise our clients on what the general expected value of the case is. Our clients, in the end, are the ones who decide whether to settle, go to mediation, or trial. Many of our cases end up in mediation, where an independent mediator works with both sides to get a case resolved. If that process is not successful, a potential trial may be part of the resolution process. By navigating through these steps, a personal injury lawyer can help you seek the maximum compensation you deserve.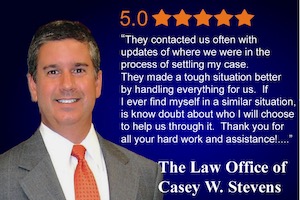 Initial Consultation and Evaluation
Schedule a complimentary consultation with our personal injury attorney, Stevens via ZOOM, or in Dawsonville, or in one of our five other North Georgia locations. During this meeting, you can provide us with the details of your case for an honest evaluation where we'll assess the strengths and weaknesses. Our attorney will offer personalized advice tailored to your situation and address any questions or concerns you may have about the legal process.
What Does a Personal Injury Lawyer Charge?
Understanding the fee structure of a personal injury lawyer is crucial. We offer free consultations and don't bill hourly rates. There are no retainer fees. We work on a contingency fee basis, meaning no fees are charged unless we win your case. What we make comes out of the money we recover for you, which gives you the peace of mind that the more we make, the better off we both will be.
How can a Personal Injury Lawyer Assist in Compensation for Pain and Suffering and Other Things?
Many accident victims are not aware that they can be compensated for more than just their loss of property and medical bills. Compensation can include those things, plus pain and suffering, lost wages, loss of future enjoyment of life, and loss of future earning potential. We have helped many clients recover compensation for these things and more. Imagine if you were a model and you received an injury that disfigured you in some way. We have had student-athletes who lost their ability to compete for college scholarships. Our firm recovered compensation for a golfer who was no longer able to compete. Pain and suffering specifically is something insurance companies will not consider paying without the assistance of a personal injury lawyer.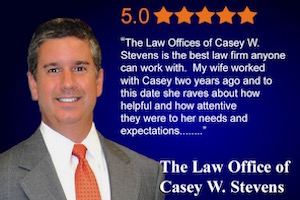 How Long Does It Take to Settle a Personal Injury Claim in Dawsonville and Throughout Georgia?
In the State of Georgia, victims of accidents have up to two years from the date of the accident to file a lawsuit for compensation. If you miss that deadline, you have lost your rights to pursue any further. The timeline for settling a case is unique for all clients. It can take a few months to a few years, depending on the circumstances. One of the biggest influences on how long it takes to settle a case is how severe the injuries are, and how long the client has been receiving treatment. With years of experience under our belt, and your best interest at heart, we will be able to give you an idea of how long it will take to settle your case. In most cases, we will not send a demand for payment until our clients' physicians have released them from medical care. Usually, that is the time when the doctor says the client is recovered, needs no more medical treatment, or has reached the point where further medical treatment will not benefit them. At that time we will write for all medical records and send a demand to the insurance company for payment. Insurance companies will evaluate the claim. The timeline of negotiating, mediating, or litigating often depends on who the insurance company is, whether "fault" is clear, and the extent of the injuries.
Will I Have to Go to Court to Win My Case?
Most personal injury cases do not end up going through a trial, but some do enter the litigation process. If a fair settlement cannot be reached through negotiation, we will often file suit (litigation) within the two-year statute of limitations timeline. If we file suit, it does not always mean the case will continue on to a courthouse. Often during the litigation process, the parties will go back to mediation and eventually settle.
How to Prepare for a Consultation with a Personal Injury Lawyer
Whether meeting with us in person or via telephone or Zoom, we will ask you to provide us with as much information as possible. If you do not have a copy of the police report, we will obtain one on your behalf. The police report will give us the information we need to get started, including the name of the other driver, their insurance company, and if any citations were given. The police report will usually state or give a strong indication of who was at fault. Remember, you can only pursue a personal injury lawsuit if you were not at fault. And remember, insurance companies will try to assign some or all of the blame on the victim if they can, which is why having an experienced personal injury lawyer is so important.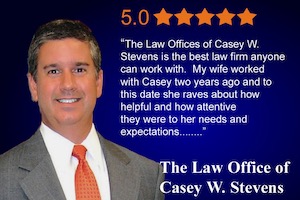 North Georgia and Dawsonville Personal Injury Lawyer Practice Areas
Whether you're involved in a car accident, have been a victim of medical malpractice, or have suffered from a workplace injury, our team is here to help. We also specialize in slip and fall accidents, product liability cases, daycare negligence, workers' compensation nursing home abuse or negligence, deck or balcony collapse, boat and personal watercraft (PWC) accidents, and golf cart injuries. Contact our office to discuss your case in a timely manner and explore your legal options.
Dawsonville Office
2057 Dawson Forest Rd E.
Dawsonville, GA 30534
Phone: 678-240-2495
Conclusion
If you have been injured due to someone else's negligence, it is important to consult with a reputable personal injury lawyer in person or via Zoom. We have offices in Dawsonville, Alpharetta, Canton, Suwanee, Woodstock, and Dawsonville. At the Casey W. Stevens Personal Injury Law Office, we specialize in personal injury cases and have a track record of success in obtaining fair compensation for our clients. We offer a free initial consultation to evaluate your case and determine the best course of action. We understand the impact that pain and suffering can have on a personal injury claim and will fight to ensure that you receive the compensation you deserve. From start to finish, we will guide you through the legal process and work diligently to get you the compensation you deserve.