Dangerous Conditions on Interstate 75 Increasing Risks for Car Accidents in Atlanta and Elsewhere Attorney
Travel along Interstate 75 can be dangerous. It can be risky during busy travel seasons, through poor weather conditions and in low visibility situations. Millions travel through Georgia every year, whether it's their final destination, or they are passing through to Florida. The high volume of traffic along I-75 in these areas greatly increases your risk for a car accident in Atlanta and elsewhere.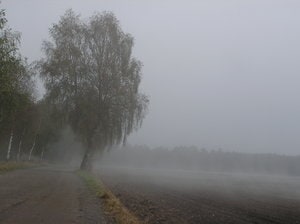 According to FOX News, two Pastors from Georgia got caught in a massive car accident along I-75 as they made their way from Florida back to the Atlanta area. The clergymen had just attended a religious conference when they decided to head home a day early. One of the pastors wanted to wait until the morning, while the other wanted to head back early to make it to Sunday morning's service. The pastors packed up the church's two vans and headed out.
Our Atlanta car accident lawyers understand that the Atlanta-area church received a morning phone call alerting them that the two vans had been involved in an accident because of the highway's heavy fog. The accident happened along I-75 near Gainesville. Seven members from the church were killed in the accident. All in all, there were two fatal pileups on the six-lane interstate. A total of 10 people were killed in the accident.
The accident was so severe, it made national headlines on NBC Nightly News. The National Transportation Safety Board, which typically investigates airline disasters, was also called to the scene.
The accident happened after the Florida Highway Patrol (FHP) decided to re-open the interstate after shutting it down due to an earlier accident. Shortly after that first accident, the area became foggy again and visibility was drastically reduced by smoke from a brush fire in the area. Florida Governor Rick Scott has ordered an investigation into the FHP's decision to re-open the interstate after the first accident.
"We went through the area. We made an assessment. We came to the conclusion that the road was safe to travel and that is when we opened the road up," FHP spokesman Lt. Patrick Riordan. "Drivers have to recognize that the environment changes. They have to be prepared to make good judgments."
The second accident involved at least 12 cars, as well as about six tractor-trailers and a motor home. The accident happened shortly before 4 a.m. Some cars were wedged underneath semi-trucks, others just burst into flames. Ten people were killed and eight more were hospitalized.
As we enter brush fire season, it's important to understand that smoke can often reduce visibility on the Interstate.
Lt. Riordan said he expected that drivers would have altered their driving habits to accommodate the current conditions. It's true - drivers need to be careful when driving through smoke and fog. There are a few simple safety steps that can be practiced to help maximize safety when driving through these areas. The Weather Channel is here to offer you these life-saving tips.
When Driving Through Smoke and Fog
Be sure to put your low-beam lights on. Your high beam lights will only reflect light off the fog and back into your line of vision, hindering your ability to see.
Slow down. Because you can't see as far ahead of you as normal, your reaction times are greatly reduced. Remember that fog and smoke can actually create a visual illusion of slow motion when you could actually be speeding. Keep an eye on your speedometer.
Keep your ears open. Open your window a little bit so that you can hear your surroundings better.
Use your defrosters to maximize your visibility.
Use the edge of the road or the painted lines on the road as a guide.
Avoid passing lanes of traffic.
Never stop on the interstate or on a busy highway. If your car stalls in this area, take your foot off of the brake pedal. Drivers tend to follow the tail lights of the vehicle in front of them when driving through these conditions. If you're forced to stop, move away from your vehicle and from traffic to avoid injury.
If you or your child has been involved in a car accident in Georgia, contact the Atlanta Personal Injury Attorneys at The Law Office of Casey W. Stevens. Call 877-217-7230 for a free case evaluation. Serving clients in Alpharetta, Atlanta, Dawsonville, Woodstock, and all of North Georgia.