Back-to-School Season Increases Risk of Child Injury in North Georgia
The back-to-school time can be a scary time for the parents and children in Georgia. Kids are at high risk of becoming victims of school bus accidents, pedestrian accidents and bicycle accidents. Accidents at school and sports-related injuries also pose a risk.
Atlanta and North Georgia Personal Injury Lawyer Casey Stevens and the staff at our law offices encourage you to speak with your child about the importance of staying safe. Whether it's a grade schooler who needs to learn about crosswalks and bus safety -- or a teen driver who needs to understand the high risk young drivers face behind the wheel -- parents who focus on safety can decrease a child's risk of an accident.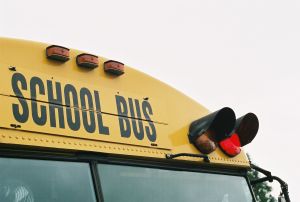 The National Safety Council offers a host of safety information for students heading back to school.
If you or your child has been injured as a result of someone else's negligence, we would be happy to provide you with a free case evaluation in one of our personal injury law offices located in Atlanta, Woodstock, Suwanee, Alpharetta or Dawsonville, Georgia. But if you are unable to come to us, we'll come to you!
Pedestrian Accidents: Walk with a group of students and a responsible adult. Always use the sidewalk and walk facing traffic. Cross at a safe place, typically an intersection or crosswalk. Don't walk between parked cars, which can make it more difficult for passing traffic to see you.
Car Accidents: It's illegal to pass a stopped school bus with flashing red lights. Stop at least 10 feet away from a bus. Expect children to do the unexpected. Never pass a school bus on the right -- which is where children load and unload. Doing so can have tragic consequences.
Teen Accidents: Car accidents are the leading cause of death for teenagers nationwide. Set night driving restriction, forbid cell phone use by teen drivers and make seat belts mandatory. Limit the number of passengers in your teen's vehicle and create clear expectations and consequences for driving behavior.
Playground Accidents: More than 230,000 children were taken to the emergency room because of playground accidents in 2009. Nearly 80 percent are caused by falls. Soft surfaces should be in place around all playground equipment. Such equipment should be properly maintained and in good working order.
Sports Injuries: According to the Centers for Disease Control and Prevention, high school sporting accidents cause an estimated 2 million injuries a year. About 30,000 students will be hospitalized. Football has the highest rate of injuries, followed by wrestling and soccer. Fractures are the most common, although Traumatic Brain Injury and concussions continue to make news. Concussions can be quite serious and in some cases the long-term medical consequences remain uncertain.
Taking a proactive approach to your child's safety is important. Still, sometimes injury is caused by negligence --whether through the fault of a school district, a careless driver, an unqualified or underqualified bus driver or another at-fault party. Child injury cases are complex and recovery can be complicated by growth and other factors. Securing the representation of an experienced Georgia personal injury law firm can help ensure the resources are available for your child's rehabilitation and recovery.
If you are injured in an accident, contact the North Georgia Personal Injury Attorneys at The Law Office of Casey W. Stevens. Call 877-217-7230 for a free case evaluation.