AAA Study Concludes Unsupervised Teens at Increased Risk for Car Accidents in Georgia, Nation
According to MSN Money, teen drivers are most likely to get into a car accident in Georgia and elsewhere during their first 30 days of unsupervised driving than during any other time on the roadway.
A recent study by the AAA Foundation for Traffic Safety concluded that these young drivers are 50 percent less likely to get into an accident during their first year of unsupervised driving and twice as less likely to get into an accident two years after their supervised driving period. These first 30 days of unsupervised driving are our teen's most dangerous time on the roadways.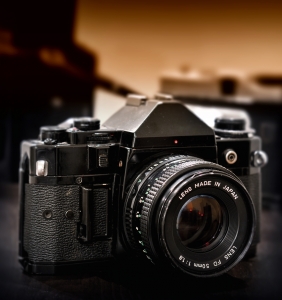 These conclusions were the result of a recent study in which in-car cameras were installed into the vehicles of teen drivers in North Carolina. The study concluded that the three most common causes of accidents during a teen's first 30 days of unsupervised driving were speeding, driver distractions and failing to yield.
Our car accident attorneys understand the risks that these young drivers face on our roadways. Parents and guardians are urged to stay on top of their young driver's skills and habits and are urged to keep safe driving habits a frequent topic of conversation in the household. These risks can be greatly reduced with proper driver education, parental guidance and experience.
"We know that young drivers' crash rates decrease quickly as they gain experience," Peter Kissinger, AAA Foundation president and CEO, said in a statement.
These three causes -- speeding, failing to yield and distractions -- accounted for about 60 percent of all accidents in which a teen driver was at least partially at fault. For this reason, and many more, car accidents continue to be the number one cause of death for teens in the U.S.
To help reduce these risks, December 16th will be used to kick off National Teen Driver Safety Week. This year's campaign is aiming to raise awareness about a parent's influence on teen driving habits. When parents continue to stay involved in a teen's driving career, safe and cautious lifelong habits are formed.
Parents Are Urged to Enforce the Following Driving Rules
-Limiting the number of passengers that your teen driver can drive with. When a 16-year-old has another 16-year-old passenger in the vehicle their risk of an accident increase roughly 40 percent. When there are two passengers present, their risks shoot up to roughly 70 percent.
-Consider limiting their driving during the evening hours. With the reduction in visibility, their risks for an accident greatly increase. Be sure to provide them with plenty of supervised evening driving before sending them out alone.
-Ask them to call you when they get to their destination and once again when they leave to head home.
-Create a parent-teen driving contract to solidify these rules and to lay out the consequences for breaking the rules.
If you or your teen driver has been injured in a car accident, contact the Atlanta Personal Injury Attorneys at The Law Office of Casey W. Stevens. Call 877-217-7230 for a free case evaluation. Serving clients in Dawsonville, Alpharetta, and throughout North Georgia.