Lack of Enforcement Increases Risks of Georgia Car Accidents Involving Distracted Drivers
Drivers have been prohibited from texting while driving in Georgia for a year now. This law was put in effect to curb distracted driving habits and to reduce the number of fatal car accidents in Georgia.
But local authorities have issued less than 40 related citations since the ban was first put into effect, according to the Cherokee Tribune. Woodstock police wrote 24 of the citations, Canton police issued nine and Holly Springs police wrote only three of them.
Officials with the Cherokee County Sheriff's Office and police in Ball Ground and Nelson haven't issued any.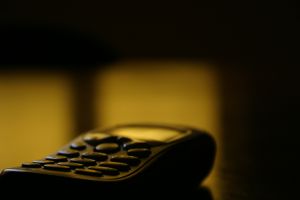 Our Georgia car accident attorneys remember when the ban went into effect back in July of 2010. The law specifically prohibits drivers from texting behind the wheel. We also remember how law agencies held off on enforcing the law until a month later to allow for time to educate motorists about the change.
Turns out most of them are still waiting.
Sgt. Jeff Tucker with the Canton Police Department says, more than a year after the law took effect, he and other officers still witness a number of motorists driving with cell phone in their hands.
Tucker says it's oftentimes difficult to determine if a driver is texting unless a person consistently glances down at their phone. Even then though, he says that a driver could be dialing a person's number. Even if a motorists is pulled over after being suspected of texting and driving, a driver can delete the messages before the officer approaches their vehicle and deny the texting allegations. Even if they don't delete the messages, a driver can refuse to give an officer their phone. One of the only ways an officer can prove if a driver was texting behind the wheel or not is to subpoena the cellphone records of a driver.
"They are still going to do what they want to do," said Tucker.
In an attempt to enforce these rules, Rep. Carolyn McCarthy, D-N.Y. recently proposed a House bill that would federalize driving and cell phone usage. These laws are currently managed and enforced by individual states. If this law takes effect, the U.S. Department of Transportation would be required to create a nationwide standard prohibiting cell phone use while driving, according to Auto Tends Magazine.
"Driving while making a phone call, texting or using apps can be as dangerous as driving drunk, and much more common," Rep. McCarthy said. "With some basic commonsense rules that are already in place in some parts of the country, we can reduce injuries and save lives in America."
Under this legislation, drivers would still be able to use voice-operated, vehicle-integrated devices and voice-operated GPS systems. States would be allotted two years to comply with the law. If they fail to do so, they could face a 25 percent reduction in federal highway funding
According to Distraction.gov, nearly 5,500 people were killed in the United States in 2009 because of traffic accidents that involved a distracted driver. Another 448,000 people sustained injuries because of these incidents. It has been proven that drivers who use hand-held devices behind the wheel are four times as likely to get into accidents serious enough to injure themselves.
If you or a loved one has been injured in a vehicle accident with a distracted driver, contact the Atlanta Personal Injury Attorneys at The Law Office of Casey W. Stevens. Call 877-217-7230 for a free case evaluation.
Additional Resources
36 citations issued for texting while driving, by Kristal Dixon, Cherokee Tribune
Safe Drivers Act of 2011 Introduced to Congress, by Matt Keegan, Auto Trends Magazine